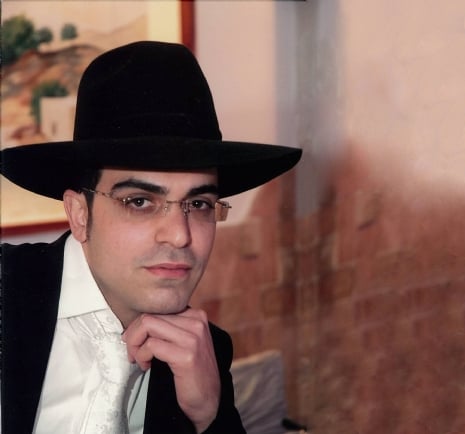 Eliyahu Pinchas Ne'eman Z"L
The Lubavitch Mesivta of Chicago is proud to be dedicated as Yeshivas Ohr Eliyahu, memorializing the life of Eliyahu Ne'eman
Eliyahu Pinchas Ne'eman was born in Haifa, Israel, in 1984, the third child in a family that would grow to include six children. When Eliyahu was just 13 years old, his mother died in a car accident. His father, who was badly injured, was left unable to care for Eliyahu and his sisters.
The three younger girls were taken in by their older sister, who was already married at the time. But Eliyahu faltered. With no one to help him process his horrible trauma, Eliyahu struggled in school and spent several of his high school years "in the streets" living in homeless shelters.
In time, through their charitable work in Israel, Dr. Yosef and Shira Malka Walder became acquainted with the younger Ne'eman girls, whom they informally adopted as their own.
The bond grew so strong that Dr. and Mrs. Walder walked the third and fourth girls down the aisle at their weddings. It was at one of those weddings where the Walders met Eliyahu and were immediately taken by his fine character and pleasant demeanor. Even though he had spent much of his youth on his own, he had managed to overcome his challenges. With Yiddishkeit and his siblings as his anchor, Eliyahu persevered with remarkable dedication and incredible simchah.
As Eliyahu continued to thrive, he met the lovely young woman who would become his wife.
The couple got married, Eliyahu enrolled in law school, and they were blessed with a delightful baby daughter. A talented vocalist, Eliyahu loved to entertain and inspire those around him.
Everything seemed to be looking up for the young Ne'eman family, but Hashem had other plans.
In the spring of 2012, after complaining of headaches and suddenly collapsing, Eliyahu was rushed to the ICU and placed on life support. He had contracted bacterial meningitis and his moments were numbered. Dr. Walder flew to Israel to be there with Eliyahu, but it was too late. On Rosh Chodesh Nissan, Eliyahu's pure soul returned to its Maker.
The Walders felt like they had lost their own child.
To perpetuate his name, Dr. and Mrs. Walder will be dedicating the Lubavitch Mesivta of Chicago as Yeshivas Ohr Eliyahu.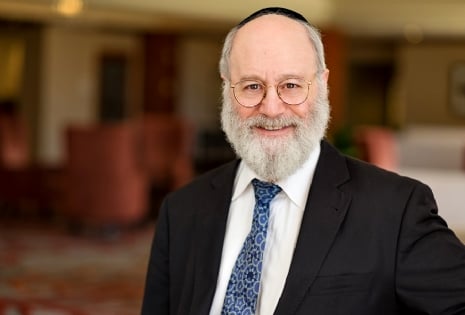 Dr. Yosef Walder
Dr. Walder explains: "For many years we have been proud supporters of the Lubavitch Mesivta of Chicago, a school where every child is noticed and cared for. In my travels, I often meet people who – when hearing that I am from Chicago – comment on the wonderful reputation the Mesivta has as a premier school, where students are inculcated with a love for Torah learning. What makes the Mesivta outstanding though, is not just the level of their Rebbeim and students, but the attention that is given to each student's spiritual, emotional and intellectual growth, to assure that no student will ever fall through the cracks.
"We strongly feel that by dedicating the Mesivta in memory of Eliyahu, we will fittingly honor him, through the generations of students that will be given the opportunities which he missed out on."
The dedication will G-d willing take place at the Mesivta's 20th Anniversary Gala, on June 21st - 15th of Sivan at the Weston O'Hare.